Isaac Morris son of William "Buck" Morris
born 1-27-1793…died 3-11-1859
buried at www.rfci.net/wdfloyd/bethelmc.html marker not labeled
married 2-29-1829 to
Charity H Patton born 1800?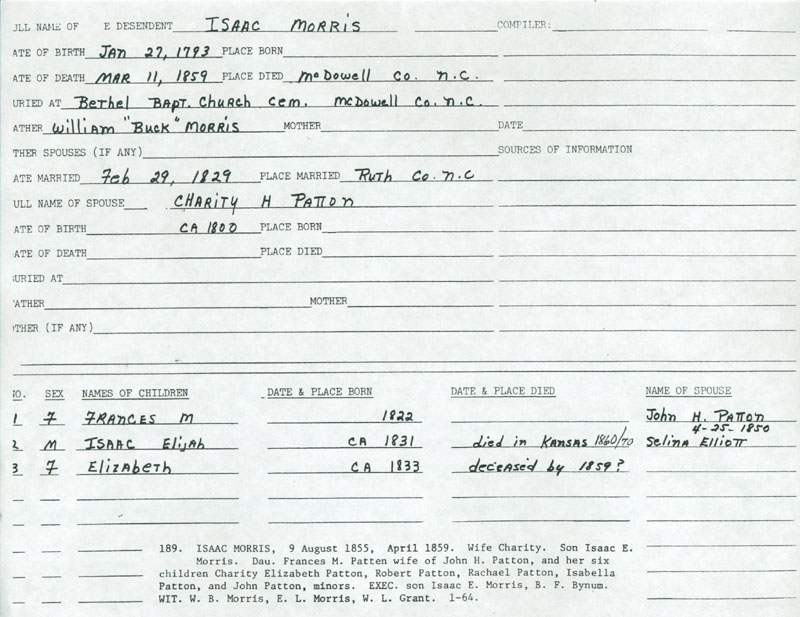 3 children
1-Frances M Morris married John H Patton
6 children
Charity Elizabeth Patton
Robert Patton
Rachel Patton
Isabella Patton
John Patton
2-Isaac Elijah Morris
died in Kansas
married on 4-25-1850 to
Selina Elliott born 9-29-1837 died 9-19-1912
married Elijah Morris born 1831. He died in Kansas (1860's?) and "she brought their 4 children back home."

children
Julia Morris born 1851
Martha Morris born 1854
Charity R Morris born 1856 school teacher
Isaac L Morris born 1858
John F Morris born 1860
3-Elizabeth Morris born 1833?…deceased by 1859?